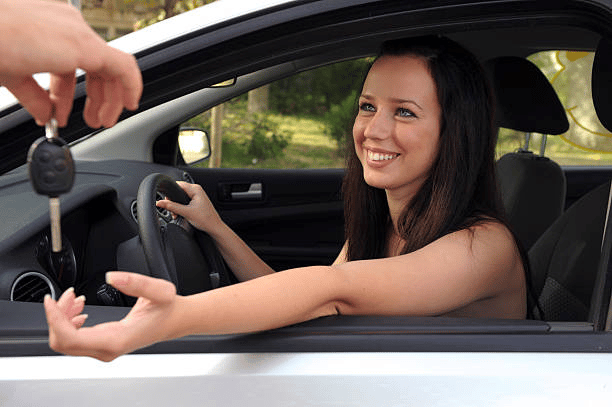 Leasing A Car Vs Buying:
When Leasing Is A Smart Choice?
Looking to drive a new set of wheels?
You want options! You want the freedom to take that road trip of a lifetime any time you wish to, but you don't have the budget.😥
Australian drivers are becoming increasingly open to the notion of leasing cars, according to Research and Markets and Statista. Every year, there is incremental growth in the fleet and private automobile leasing sectors.
But, can you drive away in a brand new car without paying through the nose?
Sound too good to be true, right?
There must be a trap, hidden charges, or something fraudulent, or the car might be good for nothing.🤔
Take our word for it—there's no catch.👍
We've penned a guide to help you understand everything about the Australian car lease we've laid forth in straightforward, detailed terms below.
Here's a sneak peek of what's included in this guide;
What Is A Car Lease?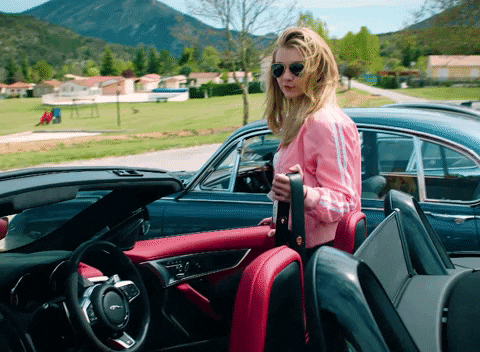 A car lease is a common form of vehicle financing that enables clients to "rent" a vehicle from the dealer for a certain period and number of miles driven. Leasing a car typically entails making regular payments to the dealer for driving privileges. At the end of the lease contract, you can retain or buy the car rather than return it to the dealer, provided there is a buyout provision in your lease.
But why lease when you can apply for a car loan? What difference does it make?
Although "car lease" and "car loan" are sometimes mistakenly used interchangeably, they differ in many ways.
How Is A Car Lease Different From A Car Loan?
Leases usually offer less expensive monthly payments than car loans. You're simply paying for the right to drive the car for a certain period and miles, not for the opportunity to accumulate equity in it.
While banks and other third-party lenders are often available for car-loan applications in addition to auto dealerships, it's unusual to arrange a car lease via a bank. Instead, you'll probably deal directly with a dealer or a niche auto loan firm.
How Does Leasing A Car Work?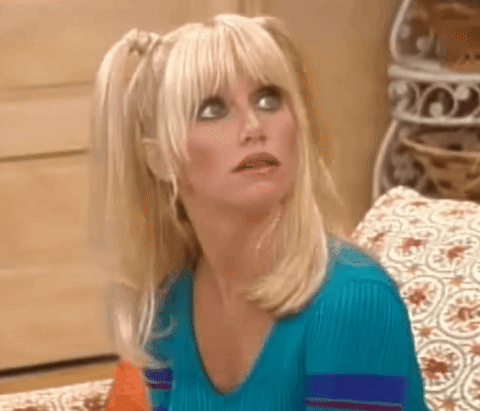 Leasing a car means you essentially "rent" a vehicle for a certain period, often between two and four years. When the lease term is over, you have three options:
you may extend or renew the lease,
buy the car for its residual value,
or exchange it for a newer model.
The only payment the car dealer or auto financing company requests is a monthly lease payment. Depending on the lease arrangement, these payments may come from your employer or your business.
One thing to remember is that you must be qualified to lease an automobile. Some requirements are your credit rating, income, and employment history.
Car Leasing In Australia
Knowing all of your alternatives before leasing a car is beneficial. There are three basic car leases in Australia, each appropriate for certain car shoppers.
1. Novated Lease
A novated lease is a common leasing agreement for paid workers. A three-party agreement between an employee, an employer, and a car dealer is involved. The dealer supplies the vehicle, while the employer withholds a regular monthly payment from the employee's taxable income. Additionally, operating expenses like gasoline, insurance, and maintenance are covered by deductions.
Yet even though novated leases are very financially wise, barely 40% of Australian companies provide novated leasing as a benefit to employees; according to the Australian Financial Review,
If you need a car, drive less, have no business-related miles, or are otherwise ineligible for GST or PAYG tax breaks, a novated lease is a viable choice for you to own the vehicle you want. Find out how much you may save on a lease by reaching out to us at Askfunding.
2. Finance Lease
Businesses are the primary beneficiaries of finance leasing. The car is purchased by a lender, who then leases it to a business for several months. The lessee must pay the residual price of the vehicle after the lease period and either take possession of it or extend the lease for an additional term.
3. Operating Lease
In contrast to a financing lease, an operational lease does not require a balloon payment from the lessee at the end of the lease term. When the lease is over, the car is returned to the lender.
These car financing options sound promising, but before shopping for your dream car, it would be best to consider the pros and cons.
Leasing vs Buying: Pros And Cons
Getting a new car is a gratifying accomplishment. The first step is to choose whether to lease or purchase your next vehicle. Decide on what is best for you and your family by weighing the advantages and disadvantages of leasing vs. buying a car.
Who Should Consider Car Leasing?
If you want to drive a car but don't want to make a significant financial investment up front, leasing is the best choice. When you lease a car, the monthly expense is more affordable. Additionally, it enables you to ride a more luxurious car than you may somehow be able to.
But be mindful of the mileage limitations and possible overuse fees that come with leasing. Leasing may not be the best option for you if you plan to take frequent long travels by car.
Who Should Consider Buying A Car?
Buying may be the best option if you want complete control over your budget and the car—also, no mileage limitations or potential extra fees for issues like wear and tear.
You will have complete ownership over your car and may sell or trade it in whenever you want; something leasing cannot provide. However, purchasing or financing your vehicle via a loan requires more research.
Pros Of Car Leasing
At first glance, renting can look better than buying. You don't have to pay any principal back; therefore, your monthly payments are often cheaper. Essentially, you are just borrowing and covering the difference between the car's initial worth and its residual—its anticipated value at the end of the lease—plus financing fees.
Here are more of the upsides of car leasing you can take advantage of;
✔️Lower Monthly Payments
Leasing a car often offers the benefit of paying less than you would if you were purchasing it.
✔️Guaranteed Savings
Leasing a vehicle often has cheaper monthly costs than taking out an auto loan to purchase one. According to Experian's research on the State of the Automotive Finance Market, drivers save an average of $126 each monthly payment.
✔️Lower Down Payment
When leasing a car, the first price shocks may not be as awful because you can drive off the car without putting any money down.
✔️Options For Manufacturer Warranties
You will probably benefit from the warranty protection while you have the keys, which generally lasts the first 36,000 miles or up to three years.
✔️You Drive The Car Throughout Its Best Years.
Driving a brand new car of your dreams is possible with car leasing—at a fraction of the cost. This means you drive the car at its best years, saving you from repairs.
✔️You Can Drive A More Expensive, Better-Equipped Car
You can drive a car with the latest safety features. Plus, most lease comes with complimentary oil changes and other planned maintenance.
✔️You Don't Need The Car Anymore? No Problem!
You won't have to deal with the headache of selling the automobile when it comes time to move on or stress about changes in the car's trade-in value.
✔️Tax Benefits
Car leasing, specifically novated car lease, offers considerable tax benefits for employees and business owners.
Cons Car Leasing
Before agreeing to a lease, you should carefully examine the following disadvantages.
❌Mileage Limitations
Most leases include yearly mileage limitations, ranging from 10,000 to 15,000 miles. If you go beyond those restrictions, you'll have to pay more—usually around 30 cents per mile.
Pros And Cons Of Buying A Car
When you buy a car, you keep ownership of it rather than leasing it for a while. Additionally, a brand-new automobile might be expensive if you're trying to buy one. According to Canstar Blue's most recent study of new vehicle buyers, Australians spend an average of $40,729 on new cars.
Used automobiles and certified pre-owned (CPO) cars are two additional, more cost-effective choices when purchasing a car. The cost of your monthly payments is often greater than leasing new automobiles acquired with a loan. After it is paid off, the car is, nevertheless, legally yours.
Pros Of Buying A Car
Buying helps you to accumulate equity in a valued asset, along with the following advantages.
✔️No Mileage Restrictions
You won't need to monitor your mileage after you purchase a car. You won't be charged extra if you travel across the country or clock up 100,000 miles in a calendar year.
✔️No Worries About Damages
You won't have to be concerned about what a dealer considers typical wear and tear in addition to paying penalties for excessive damages.
✔️The Car's Marketability For Trade-In Or Sale
Since you own the car, you can sell it or trade it at market value, depending on miles and condition.
Cons Of Buying A Car
Car ownership does not come without drawbacks.
❌Higher Monthly Payments
Buying a car through instalment payments will undoubtedly result in higher monthly expenses. According to Experian's Q1 2022 State of the Automotive Finance Market report, the average monthly cost for individuals who purchased a Honda Civic is $417, which was $111 higher than the average monthly payment for those who leased one.
❌You Need To Make A Substantial Down Payment
Putting down an extra amount for your car's downpayment will need more of your resources, but it will also minimise the amount you need to borrow and, therefore, the size of your monthly payments.
❌Long-Term Upkeep Expenses
Owning a car entails paying to repair it when anything malfunctions. The insurance may cover some items, but after that, you are entirely liable.
Is Leasing A Car Right For Me?
It may still make sense to lease rather than purchase a vehicle if your needs and preferences dictate such an approach. The following situations call for leasing.
You'd Like To Drive Brand-New Cars 🏎️
When you lease a car, you won't have to deal with the inconvenience of always having to sell your old car to upgrade. Instead, you'll profit from the advantages of driving a new car.
You Do Not Want To Own A Car 👎
A lease can be the best option if you think owning a car is a hassle. Most car lease agreements come with service contracts which make repairs and maintenance more straightforward.
You Only Need A Car For Several Months 📆
Maybe you need a car because you're temporarily staying someplace. If so, leasing a vehicle for some time rather than purchasing and then selling one would be more sensible.
So, are you getting ready to submit your application for a car lease? Oh, you have bad credit? No worries, bad credit won't get in the way of driving the car you want most.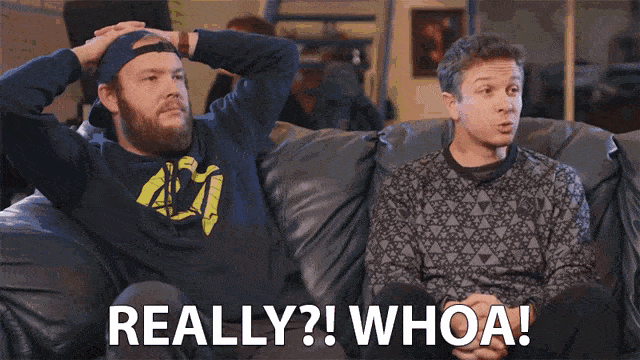 How To Lease A Car With Bad Credit?
Depending on your credit history and the dealer's generosity, you can lease a car with bad credit in Australia. Many financing providers would disregard a low credit rating when leasing a car via a novated lease agreement since they will collect the instalments through your employment.
How Good Are Novated Leases?
At Askfunding, you will get excellent advantages from our novated leasing arrangements, with no nasty consequences. We ensure you can see the forest for the trees while considering your options and benefits. Given our experience and expertise, we can advise you on what to include and avoid to guarantee that you make the most out of your novated lease.
How We Help You Save Money?
Askfunding, Australia's leaders in novated leases, provides car financing and maintenance options that may save you and your employer big bucks annually. To get you the biggest and best deal, our professionals will compare different offers, guide you with the application procedure, and work out a deal with the leasing business. We can recommend the best automobile leasing solutions for you and your company online or over the phone.
Live Extra With Your Car—Drive With Dreams At Askfunding!
Leasing a car need not be difficult. Our seasoned novated car leasing consultants can help you weigh your alternatives and decide the best for you.
Novated car leasing is our speciality, and we've been helping clients in this capacity from our early beginnings. Today, we empower thousands of clients, including you, in arranging their car financing decisions with assurance, peace of mind, and significant savings. Our clients must get the biggest and best deals on their cars, so we'll go out of our way to make it happen.
Contact us to see why renting from Askfunding is a smart choice for you and your family!