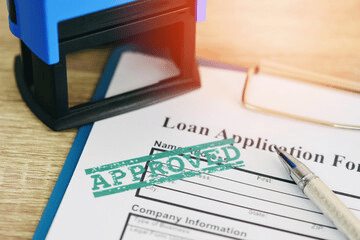 Business Loans Basics:
A Guide to Choosing the Right Small Business Loan
The statistics, you say? 25% of businesses struggle to get the financial support they need. Companies that lack finance stop expanding, fire staff, and miss out on sales, none of which help you realise your aspirations for a successful business.
Unless your business racks up profits, you will most likely need funds through business loans. Many large-cap businesses often look for cash injections to cover short-term needs. Finding an appropriate funding source for small business owners is even more crucial.
However, suppose you borrow money from the wrong source. In that case, you risk losing a portion of your business or being subjected to repayment conditions that may hinder your development for many years.
Yes, we're aware of the situation. That's why we developed our small business loan guide.
Here's what included in this handy guide.
Read on and learn how you can get your business funded.
What Is A Business Loan?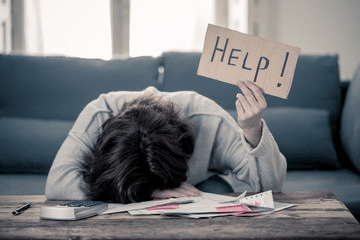 In Australia, many business loans are available, including overdrafts, invoice financing, and equipment financing (sometimes known as a commodities loan or chattel mortgage).
Typically, you may pick between a fixed or variable interest rate and a regularity of payments that works for you; these options are typically monthly, quarterly, or annually. The regular payback amount is commonly calculated over a 1 to 30-year loan period. You may use various security options to secure your loan, including wealth, real estate (residential and commercial properties), and company assets.
Even though they often come in lower amounts, unsecured business loans are an option if you don't want to declare security as collateral for a loan.
How Do Business Loans Work?
Although you have various loan options, they all operate on the same basic premise: a lender loans you money. You pay back the loan, plus taxes and fees and perhaps interest, over a set number of years.
Simple enough, right? When you start thinking about your options, though, things get more tricky.
Where to get your loan is another thing to think about. While conventional lenders, a.k.a banks, have long dominated the lending industry, they now face competition from alternative and online lenders. These lenders have less stringent requirements for applicants and give better terms on their loans.
It would be best if you also thought about your eligibility. Instead of requesting big loans, you can't qualify for, startup businesses, for instance, may choose several sorts of startup financing. Older companies are probably eligible for better funding with lower interest rates.
The details of a business loan are another thing to consider. You must take into account a variety of features:
Loan fees
Loan amount
Finance charges
Funding schedule
Plan for repayment
Collateral conditions
Period of repayment (how long you get to repay your loan)
You need to make a lot of choices. But first, let's take the time to discuss your loan alternatives in more detail before we go on to the decision-making stage.
What Are The Different Types Of Business Loans?
There are certain things in life that one-size-fits-all. Not so with business loans. Since they're available in various types, you must know each type and how they differ.
Are you prepared for a type of business loan crash course?
Term Loans
You get a one-time lump amount when you take out a term loan. Over your term, you repay the loan plus interest. The period of a short-term loan might be as brief as a few months or can last up to several years.
Business owners prefer term loans because they sometimes offer long loan terms and low-interest rates. However, these loans often carry early payback fees, and some individuals may not want to commit to a lengthy financial commitment. Additionally, you'll need a solid credit history to obtain the best offers, so startups or those with poor credit may want to consider alternative choices.
Online Loans For Businesses
Compared to the mountains of documentation needed by a large bank, applying for loans via online lenders is faster. Online tools often comprehensively assess the borrower's credit history and financial documents on their business. Since there is hardly any paperwork, if you apply for a business loan through online lenders, you'll get a response in a matter of hours or days.
Business Credit Lines
A business line of credit (LOC) is a sort of revolving credit that enables you to use just the funds you need. You may borrow from such funds once more as you return what you borrowed with interest. You get ongoing operating capital without having to reapply. Because of this, lines of credit are an excellent approach to handling short-term cash flow issues and preparing for future financial setbacks.
Business Credit Cards
Business credit is another revolving credit solution for business owners that allows you to borrow the money you need, payback, and then borrow more. You don't need to prepare ahead of time when using credit cards since they are accepted almost everywhere—whether you take the staff out for lunch or go shopping for office staples.
Equipment Financing
As you would expect, the equipment loans provide you with financing so that you may buy or rent equipment for your business. In this context, the term "equipment" has a broader meaning than expected. On top of large construction equipment, it may also apply to office furniture such as desks and chairs, waiting room furniture such as sofas, coffee makers in break rooms, and even software.
Commercial Real Estate Loans
Loans for commercial real estate provide you with the capital to purchase a space for your business. There are several real estate loans, but the majority have longer durations of about 15 to 30 years and low fixed interest rates.
The property you buy acts as security for commercial real estate loans; thus, factors like the location and utility of the property might influence the kind of deal you obtain. Commercial real estate loans often have high credit criteria and some of the most extended financing wait periods.
Merchant Cash Advances
With a merchant cash advance (MCA), you are given a lump amount of money upfront that you must pay back with a predetermined portion of subsequent credit card and debit card purchases. MCAs are a popular choice for those with poor credit since they are quick to fund and have few limitations beyond having a lot of credit card sales.
Factoring And Financing Invoices
Invoice factoring involves selling outstanding invoices to a factoring business in return for a portion of the invoice's value in advance cash and the remaining amount once the invoice is paid. On the other side, invoice financing allows you to borrow money up to the value of an invoice. You repay the loan plus interest over a short period.
Trade Credit
Trade credit, commonly referred to as mercantile credit, enables a buyer business to make purchases on credit from the supplier business in return for a future payment guarantee. The provider often determines specific terms and might range from a week to many months, although 30 days is widely accepted.
Microloans
Microloans are precisely what their name implies: smaller versions of term loans. Microloans often have borrowings of $50,000 or less. These business loans are more accessible than long-term loans due to their smaller quantities, but their interest rates are usually higher.
Where To Get Business Loans?
Before we get into the subject of lenders, it's important to note that not all lenders provide all forms of loans. While some lenders only offer one or two loan kinds, others may connect you with various financing options.
Therefore, you should consider if you would have a clear preference for the kind of loan you get before looking for a lender.
Traditional Lenders
When you hear the term "traditional lenders," you probably think of banks or credit unions, particularly those with physical premises. They all provide small-business lending options.
However, there are two drawbacks to bank deals: first, conventional banks often have stricter requirements for small-business loan applications than alternative lenders. Banks are sometimes out of reach for many borrowers since they typically want a better credit score and more business experience.
Secondly, banks aren't precisely lightning-fast devils. Traditional lenders often assess your loan request using lengthy (some would argue antiquated) techniques, in contrast to the 5-minute applications provided by many online lenders.
Alternative Online Lenders
The term "alternative lenders" refers to online lenders as an alternative to conventional banks. Compared to banks, alternative lenders often provide funding more quickly. Some even provide automated loan application procedures that allow for lightning-quick approval. Other online lenders offer slightly extensive—but still brief— applications, and the majority boast about funding you in only a few days (or less).
Additionally, online lenders provide funding to those with less-than-perfect credit scores.
Business Loan Requirements – What You Need When Applying For A Business Loan In Australia?
What are the requirements for a business loan? A common query from business owners. We'll look at a few standards you'll need to satisfy when applying for a loan to provide an answer to this ethereal question. Even while not all loans will require all of them, they will offer you an idea of some items you would need for the different Australian business loans.
Before approaching a lender, you should take care of the following:
Identification
When you seek a business loan, the lender will want information about your identity, including a background check. For these reasons, having your ID cards, driver's licence, passports, and other related documents is the first step in fulfilling the criteria for a business loan.
Business Plan
A business plan is often necessary for startups and small entrants looking for a business loan. A business plan will take a lot of time to write and develop, but it would do the heavy lifting in getting your loans approved.
Financial Statements
There are four different sorts of financial statements:
Balance Sheet
Income Statement
Cash Flow Statement
Statement of Retained Earnings
A bank will typically ask to review the first three of these, which display your assets, liabilities, and net worth when you apply for a business loan. You can also be required to provide other paperwork, such as your business activity statements (BAS) and most current tax returns.
Loan Amount And Purpose
You must clearly understand how much money you need and its purpose before you meet with a lender. You must include this in your business plan and make a case for your figures through research. Obtain quotes from suppliers of the equipment you need, and remember to factor in all expenses.
Credit Report
Before applying for a business loan, reviewing your credit record is a good idea since the lender would see it. Any defaults, judgments, or late payments will challenge getting a company loan.
Tax Owed To ATO
You have a lower chance of getting a business loan from a bank if you are part of a payment plan with the ATO. It would be best to ask prospective lenders whether your ATO debt will prohibit you from acquiring a business loan before you negotiate a payment agreement with the ATO.
Secured Loan Collateral
If you're looking for a secured loan, consider the collateral you'll be putting in. Residential, commercial, and agricultural real estate and company assets may serve as collateral for a loan. Make sure you know the estimated value of the property and the amount you owe if you want to use it as collateral.
How To Apply For A Small Business Loan?
You can apply for a business loan online as easy as clicking some keys. You won't need to fill out any paperwork to get started, unlike with a standard business loan application, and you could get a decision in just a few minutes.
The application process is private and safe and won't affect your credit score. To apply, submit your business's details and verify your business banking account. If you are approved, you can get the money right away.
A Money A Day Helps You Work, Rest And Play—We Know The Way
We understand that businesses can get cash-strapped while running the business. Such circumstances are where a business loan can help. Each type of business loan has its advantages and disadvantages, but they may all provide you with the capital you need to advance your business. Likewise, some lenders will be more suited for your needs than others, so be sure you know them.
With the proper knowledge about the company and your options, you can choose wisely when it comes to financing, enabling you to realise your business goals.