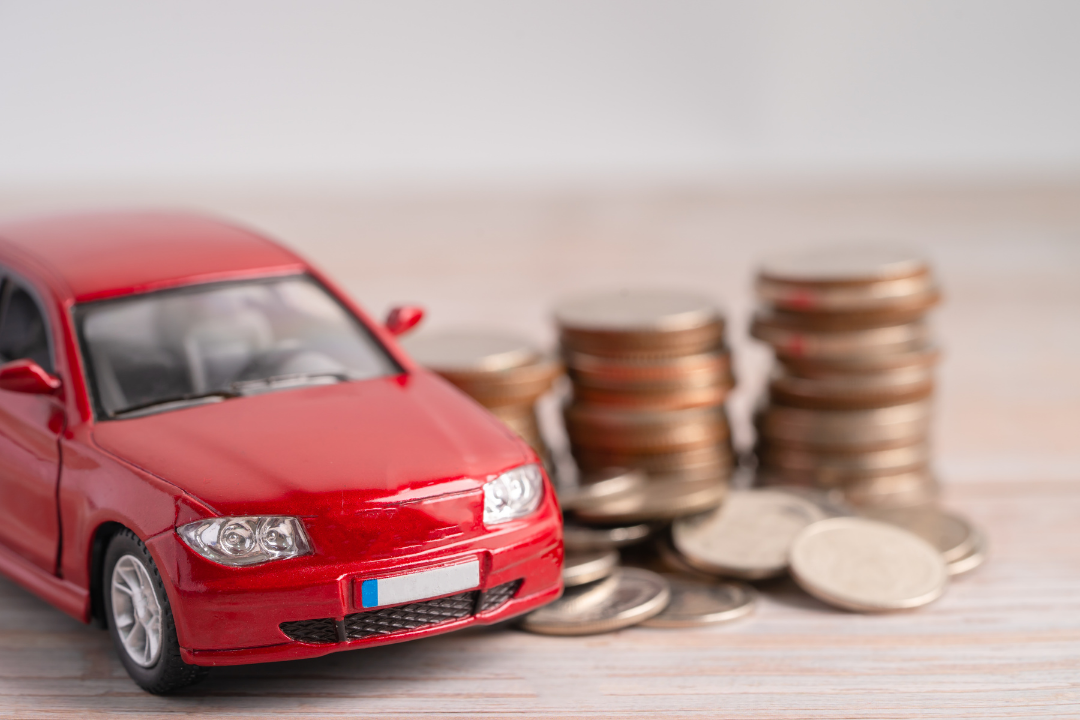 Ultimate Guide to Car Loans in Australia 2022
Do you want to get a car loan, but you're not sure how and where to begin?
You've come to the right place!
We've rounded up everything you need to know about car loans in Australia to help find the best deal out there.
Car Loans in Australia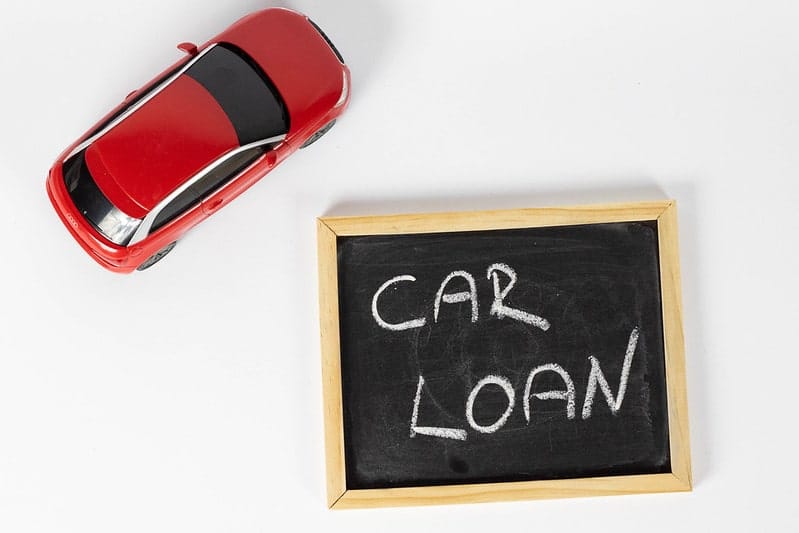 The car industry worldwide plummeted last year due to the COVID-19 pandemic. The lockdowns had caused consumer activity and dealership transactions to hit an all-time low.
Research shows that most car loan holders (60%) believe that their current product gives back the correct value for their money. However, 16% of them switched loan providers last year.
As restrictions ease this year, the industry is recovering at a promising rate. According to the Australian Bureau of Statistics (ABS), the new car loan commitments grew to 4.7% in May 2021.
What exactly is a car loan?
A car loan is a personal loan to purchase a new or used car. You have to pay back the loan and interest over a specific period, usually 3-5 years.
But why would they give you money for a car?
Secured Car Loan
In a secured loan, the lender holds collateral to cover their loss if you miss repayments. In the case of a car loan, the collateral is the car itself. If the car's current price doesn't fully cover the amount you owe, you have to pay the balance directly.
What if you don't have collateral?
Unsecured Car Loan
Unsecured loans don't have collateral, but their interest rates are usually higher than secured loans. The lender relies on the credit score of the borrowers when deciding if they're qualified or not and how much to loan them.
There are numerous products available in Australia. Understanding the basic concepts involved in car loans should help you make a decision that suits your financial circumstances.
So why getting a car loan could be one of the best financial decisions you'll ever make?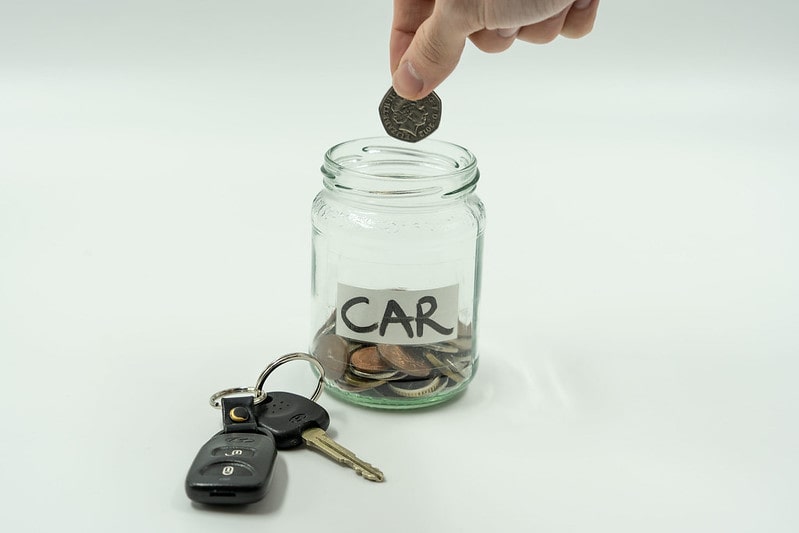 Just like any product, a car loan can make your life better if you manage it properly. The primary benefit of a car loan is the ability to access a vehicle that you can't afford to pay in full at one time. It can be valuable if you need a car for business and other commitments.
Makes It Easier to Borrow in the Future
A credit score is a number that represents a borrower's reputation. Lenders use your credit history, profile, and past loan applications to calculate your credit score, and to determine if you're qualified for a loan.
If your car loan repayments are always on time, you're more likely to qualify for future loans (not only for cars but also for homes, businesses, etc.)
There are only three national credit reporting bodies (CRBs) in Australia: Experian, Equifax Australia, and Illion.
Repayments Have Never Been Cheaper
Numerous institutions are offering different car loan products nowadays. As a result, the pricing is competitive for eligible customers.
There are dozens of lenders offering several hundred different car loan products these days, so if you do go down that road, you will have a lot of choices.
Your Boss Can Help You Pay Up the Car Loan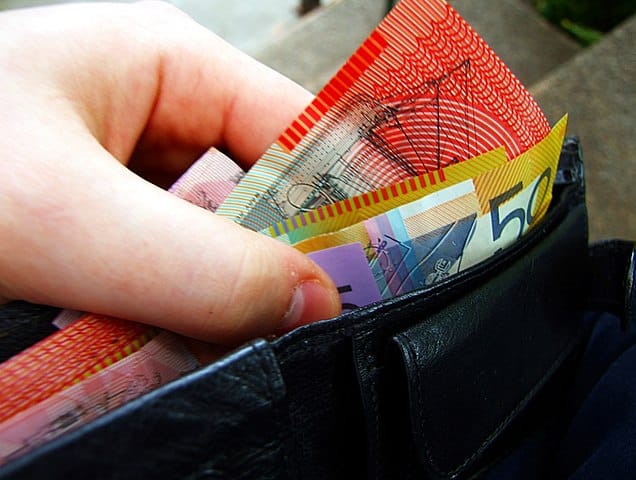 Novated Lease
This three-way arrangement is between the employer, employee, and lender. The employer acquires the car and deducts the employee's salary repayment before tax. While the employer pays the lender directly, the employer shouldered all other expenses. These include registration, servicing, and insurance. The employer will be responsible for the repayments at the termination of their employment.
Many companies include a novated lease in their remuneration package because it can be covered by pre-tax income, and the car can be used for personal matters.
Other Types of Car Loans in Australia
Standard Loan
Commercial Hire Purchase
Finance Lease
Operating Lease
Chattel Mortgage
Understanding each type of car loan product offered in Australia will help you make a sound decision.
Standard Loan
Banks and credit unions offer this type of car loan. You just have to be financially stable and prepare for extra expenses. The financier usually necessitates the customer to get insurance because the vehicle also serves as security. The interest is either low or variable, and the payment terms are flexible.
Commercial Hire Purchase
In commercial hire purchase, the financier purchases the car and "lends" it to the customer—either an individual or a business. The customer will own the vehicle once the entire loan is paid within the set period.
The lender usually modifies the repayment schedule to suit the customer's budget, and there is no GST (Goods and Services Tax).
Finance Lease
One of the reasons behind the popularity of finance leases is the zero-capital outlay and pre-tax payments. In this arrangement, the lender acquires the car and leases it to the customers for immediate use. You can avail this if the vehicle(s) is for business purposes.
The customer is responsible for all the maintenance, insurance, and other expenses. Before the loan hits maturity, the customer may refinance, trade-in, sell or buy the car.
Operating Lease
This type of loan offers a no-risk arrangement to customers. The financier purchases the car and leases it to the customer. The customer only has to make regular payments until they need the vehicle. They may buy the vehicle or lease a different one at the end of the lease period.
Operating leases are popular with sole traders and medium to large companies because these don't reflect on the balance sheets. Furthermore, it's practical if the car will be used for business only with a predictable kilometre coverage.
Chattel Mortgage
This is a fixed loan where the financier provides money to purchase a vehicle. The financier has a mortgage over the car, so interest rates are often lower. Depreciation is tax-deductible, and the repayments have no GST. You can also negotiate the contract terms depending on your budget.
Factors to Consider When Applying for a Car Loan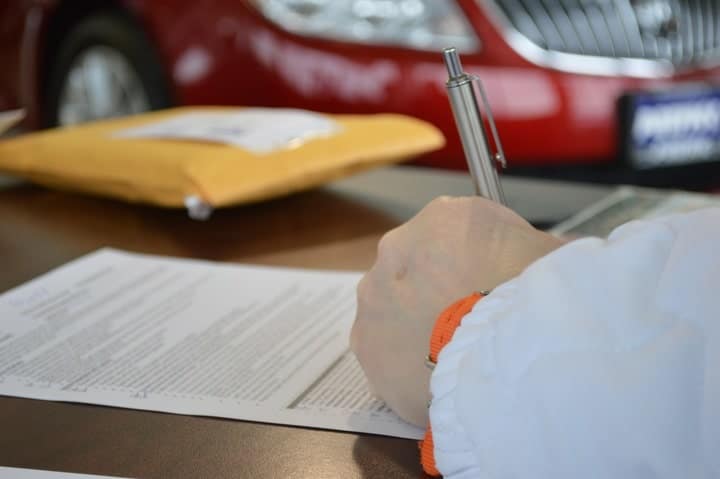 All car loan products may look attractive at first. It's wise to go into these details before signing anything:
The interest rate is a crucial factor to take into account. This will directly affect the repayments and the total amount of a loan. It's advised to check out different offers and never rush into signing a contract. Also, read and understand fine print to ensure the loan suits your financial situation. You may compare car loans in Australia using this calculator.
Aside from the interest rate, you also have to check the fees associated with the loan. These may include discharge fees, establishment fees, and late payment fees. These fees vary from one lender to another.
Before committing to anything, make sure that the monthly repayments are within your budget. There are online car loan calculators that you can use for this. You simply need to input the cost of the car, deposit, interest rate, loan term, and balloon payment (if any).
It is standard procedure for lenders to check the applicant's credit score. An excellent credit score means your risk profile is low, and you have more chances of getting a cheaper interest rate. On the other hand, a low credit score can lead to application rejection. It's suggested that you work on your credit profile before applying for a loan.
A balloon payment is an amount you pay to the lender at the end of the loan term. It will reduce your monthly payments with the condition that you're going to pay a larger amount once the loan matures.
Car loans are usually available in three, four, and seven-year terms. Some reputable lenders allow borrowers to take ten years. While you can choose how long the repayments should take, remember that longer loan terms have higher interest rates, although the monthly repayments are cheaper.
How to Apply for a Car Loan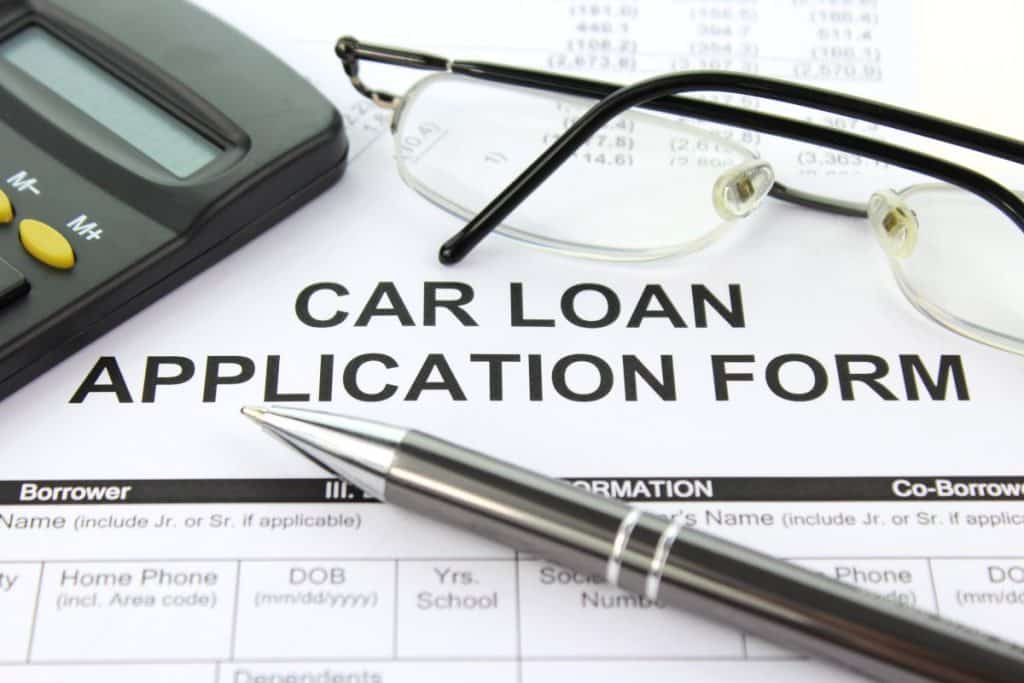 Before going to a lender, you need to prepare several documents that help them determine your identity and legibility for a loan. Character strength and reliability are powerful factors in any financial transaction.
100 ID Points
Logically, the primary requirement is personal identification. Documents from different issuers correspond to specific points. You'll likely meet this requirement if you can provide the following:
Valid Australian driver's licensed
Valid passport
Your birth certificates
Another ID card issued by an Australian government agency
Including more secondary and tertiary IDs can help strengthen your application. Here's how to verify your identity in Australia.
Residential Information
The lender will also check if you're residential status in the country. Some types of visas, such as temporary work visas, may be qualified for car loans. Your application is more likely to get approved if you have a student or work visa with a path to permanent residency.
Certain visas set limits on the number of jobs you can hold or the number of hours you spend working per week. Lenders will be keen on how you can pay off the loan without breaching visa conditions. Learn more about workers' right and restrictions in Australia here.
Proof of Income
Presenting the potential lender with a comprehensive list of your assets and liabilities is a way to help them get a clearer view of your financial strength.
Collect your latest payslips. Depending on the lender, you may have to prepare your payslip for the last 2 or 6 months. If you're a business owner or self-employed, you need to provide your latest tax returns.
You should also prepare the following:
Bank statements in the last three months
Information related to any existing loan you have, e.g., mortgage
A list of your properties, e.g., real estate and vehicles
A portfolio of stocks, bonds, etc.
Information on your superannuation. Your super can be accessed early under limited circumstances. These include compassionate grounds, severe financial hardships, terminal medical condition, and full and partial incapacity. Your request may be granted if the you can demonstrate that the car is necessary to perform normal daily activities.
Car and Insurance Information
When applying for a loan, you need to present the following information to the lender:
Address, contact numbers, and Australia Business Number of the dealer
The chassis number of your chosen car
The make, model, and year of the car
The car registration
Any information about the car's fuel efficiency (you could get a discount for a fuel-efficient vehicle)
Furthermore, most lenders also require comprehensive details about the car's insurance. This serves as their safety net if the car gets damaged before the term ends.
How Much Can You Borrow to Buy a Car?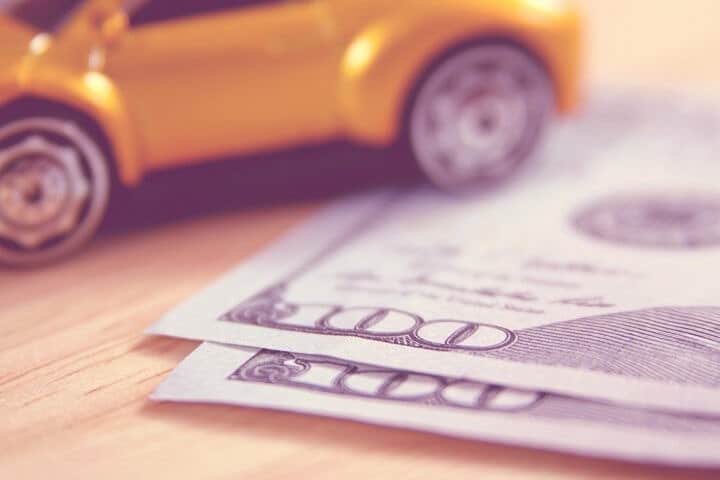 Most lenders use the Household Expenditure Method (HEM) to determine how much money you're allowed to borrow. The formula divides all household expenses into three categories: the essentials (food, water, utilities, etc.), the optional (entertainment, advanced security systems), and the luxury (vacations, hobbies, helpers).
The HEM is obtained by adding the median expenditure on essentials and the 25% of the optional expenses. Lenders also consider your location, civil status, and the number of children you have.
The HEM is updated regularly based on the Australian Bureau of Statistics (ABS) spending data. Some lenders use their own formulae or the Henderson Poverty Index (HPI).
How Much Is the Deposit?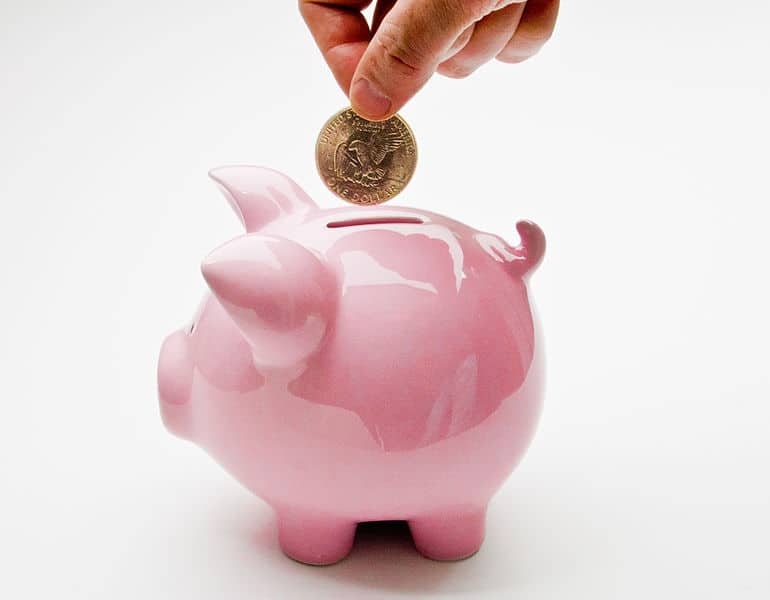 Some lenders don't require a deposit if you have an excellent credit history, along with other specific policies.
Usually, borrowers are required to give a 10% deposit. The larger your deposit, the less will be your total payment—which is wise because a car's value depreciates fast.
How Does Balloon Payment Work?
Let's say the car loan is worth $50,000 with an interest rate of 5% for a 5-year term. The agreed balloon payment is 25% or $12,500.
If there's no balloon payment, your monthly repayment would be $943.66. With a balloon payment, your repayments are only $759.75 per month. However, you still have to pay the $12,000 at the end of the term.
What Are the Pros and Cons of Having a Balloon Payment?
While a balloon payment can reduce your monthly repayment, it can bloat the total cost of your loan.
The scenario above is just an example and doesn't refer to a specific product. The exact amount of your loan will depend on several factors.
A balloon payment can bloat a loan because it increases the amount you pay for the interest in the long run. The trade-off for lower monthly repayments is a higher interest for your last payment—which is a much larger amount.
Who Can Benefit from A Balloon Payment?
There are circumstances where a balloon payment works in your favour. For example, you intend to use the money saved on repayment to generate more income. Just remember that failure to pay the lump sum payment can put you in serious financial trouble.
Many sole traders and small businesses use balloon payments to free up cash flow. They also suit people who plan to sell the car for an upgrade and use the money to cover the balloon payment.
What Is the Difference Between a Balloon Payment and A Residual Payment?
It's possible to encounter these terms when browsing financing options. While bother refer to the amount you pay at the end of the loan term, they have different purposes.
The percentage of balloon payments is fixed, which is indicated at the beginning of the loan. On the other hand, residual payments are may vary based on the current value of the car at the end of the contract.
Residual payments are typically applied on leases rather than loans.
What Is a Pre-Approved Car Loan?
The lender agrees to finance your car in a pre-approved car loan even if you haven't selected a car yet. They will set a specific amount after evaluating your financial condition. Usually, the conditional consent has a validity of a few months.
What Are the Pros and Cons of a Pre-Approved Car Loan?
It's wise to research before getting started with a pre-approval process. Check the estimated cost of the car you want and calculate the associated expenses, such as registration, insurance, and stamp duty. As a rule of thumb, look for a car with a purchase price that's lower than your pre-approved loan. Set at least 10% of the loan for associated fees.
You should also weigh the pros and cons of a pre-approved car loan.
Advantages
It narrows down the search because you already have a price range.
It instils confidence because you know that your chances of getting the car are higher.
It puts you in a better position to negotiate because the blank check turns you into a "cash buyer."
Disadvantages
Only a few lenders offer pre-approval, which means you're more likely to agree with their policies.
A credit score check is necessary for pre-approvals, and this will be recorded as an inquiry. All credit report inquiries will be visible to future lenders. Multiple loan applications within a short time can be viewed as credit stress—which can negatively affect your future applications. Here are the pieces of information included in your credit report.
Pre-approvals are valid for a few months only, which means you will have to speed up the search for a suitable car.
What's The Difference Between a Car Loan and A Personal Loan?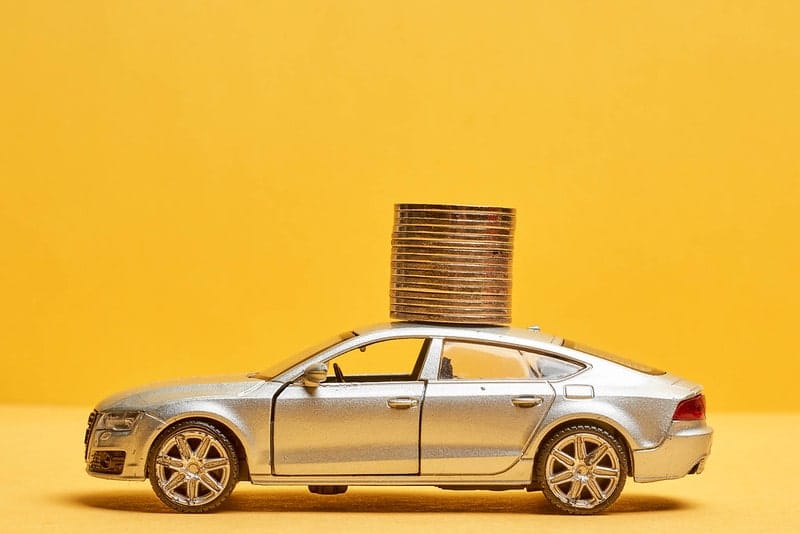 A personal loan can be used for various things, such as home renovations, vacations, and hobbies. On the other hand, a car loan is specifically for the purchase of a car.
Just like a car loan, a personal loan can also be secured or unsecured.
So, Why Can't We Just Get a Personal Loan and Buy a Car?
Personal loans tend to have more lenient criteria and restrictions. However, for this convenience, lenders typically charge higher interest rates. Sometimes you don't have to be specific about where the money would go.
Can You Apply for A Car Loan While You Have an Existing Personal Loan?
If you're still paying for a personal loan that funded last year's holiday, you can still qualify for a car loan. However, you need an excellent credit rating.
There are also a few consequences:
High Credit Utilisation
It's possible to get a car loan despite an existing personal loan, but it's not going to be easy. More loans are equal to higher credit utilisation, negatively impacting your credit score. It may also suggest that you're not financially sound to acquire products and services with cash. As a result, the lender might set less favourable terms.
Higher Risk of Repossession
Having multiple financial obligations increases your risk of defaulting on payments. If you took a secured loan and failed to pay back the entire amount, the lender can seize your pledged assets to recover their money.
The defaults and repossession can reflect on your record and cause significant damage to your credit profile. This can complicate your future financing.
Can You Have Two Car Loans at A Time?
It's also possible to have two car loans at a time. However, it can be more challenging to get approval for the second loan. You have to show that your income can handle both debts without a lot of financial stress.
Your credit score should also be excellent to avoid higher interest rates.
Is There a Luxury Car Loan?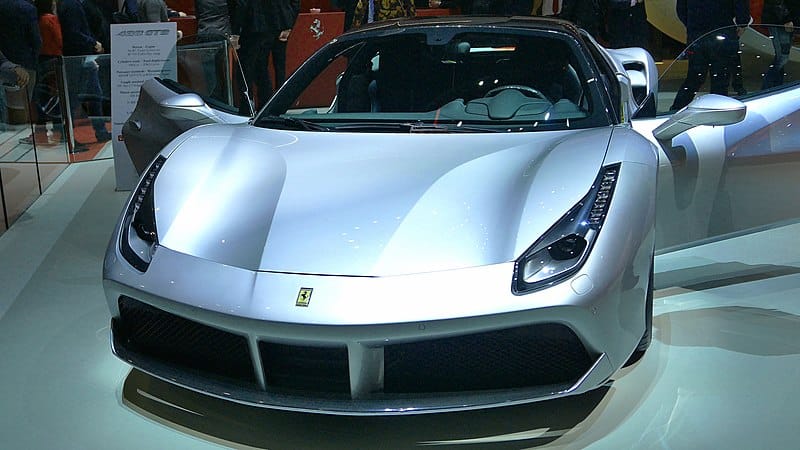 The options for a luxury car loan are the same as that of a regular car loan. However, take the luxury car tax (LCT) into consideration. The LCT applies to any above the specific threshold set by the Australian Tax Office (ATO).
As of 2021, LCT is at 33% above the threshold—which was $77,565 for fuel-efficient vehicles and $68,740 for others.
Can You Apply for A Car Loan in A Different State?
While you can apply for an interstate car loan, the process is more tedious than getting a car where you live. Australian states have varying tax laws. Research the state taxes before choosing a dealership.
Is There Any Way to Reduce Monthly Repayments?
Here are some tips on how to reduce your monthly repayments and the overall cost of your loan:
Polish Your Credit Profile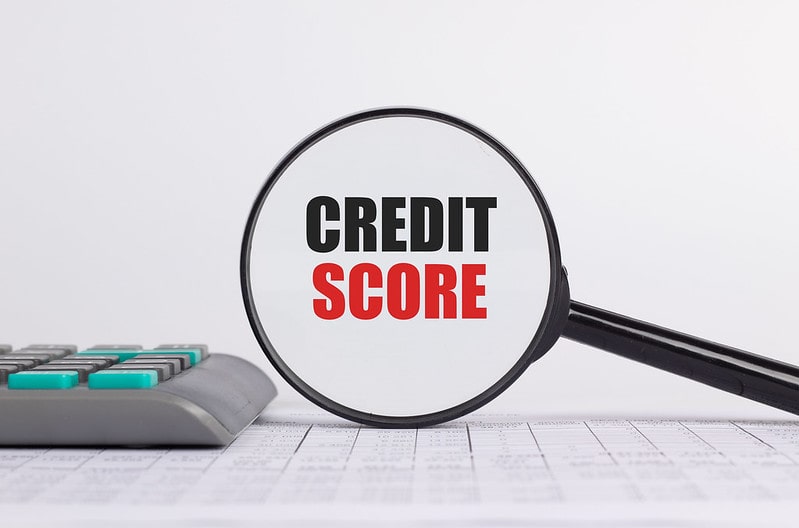 With a stellar credit profile, it's easier to negotiate a lower interest rate. Lenders tend to offer friendlier terms if they feel secure with the borrower.
Don't lose hope if you're credit history isn't that impressive. You can still improve that by paying bills on time, clearing off debts, and avoiding loan inquiries. Try to establish new sources of income, too.
Your risk profile decreases as you demonstrate sound financial habits.
Consider A Balloon Payment
If the car helps you save more time, energy, and money, the accrued interest of the balloon payment could be just reasonable.
Put A Higher Deposit
A larger initial deposit can lower your repayments and interest.
Stretch The Loan Term
Car loans that last longer have lower monthly repayments, but their total interest is higher. If you're struggling with your current monthly repayment, discuss the possibility of extending the term with your lender. There are many online car loan calculators that help people get the estimated monthly repayment.
Pay More Often
Typically, car loans are fulfilled with monthly repayments. But some lenders allow borrowers to pay twice a month or every week. This can drastically lower the total amount of interest and length of the loan.
What Happens If You Miss Payments? How Can You Avoid Repossession?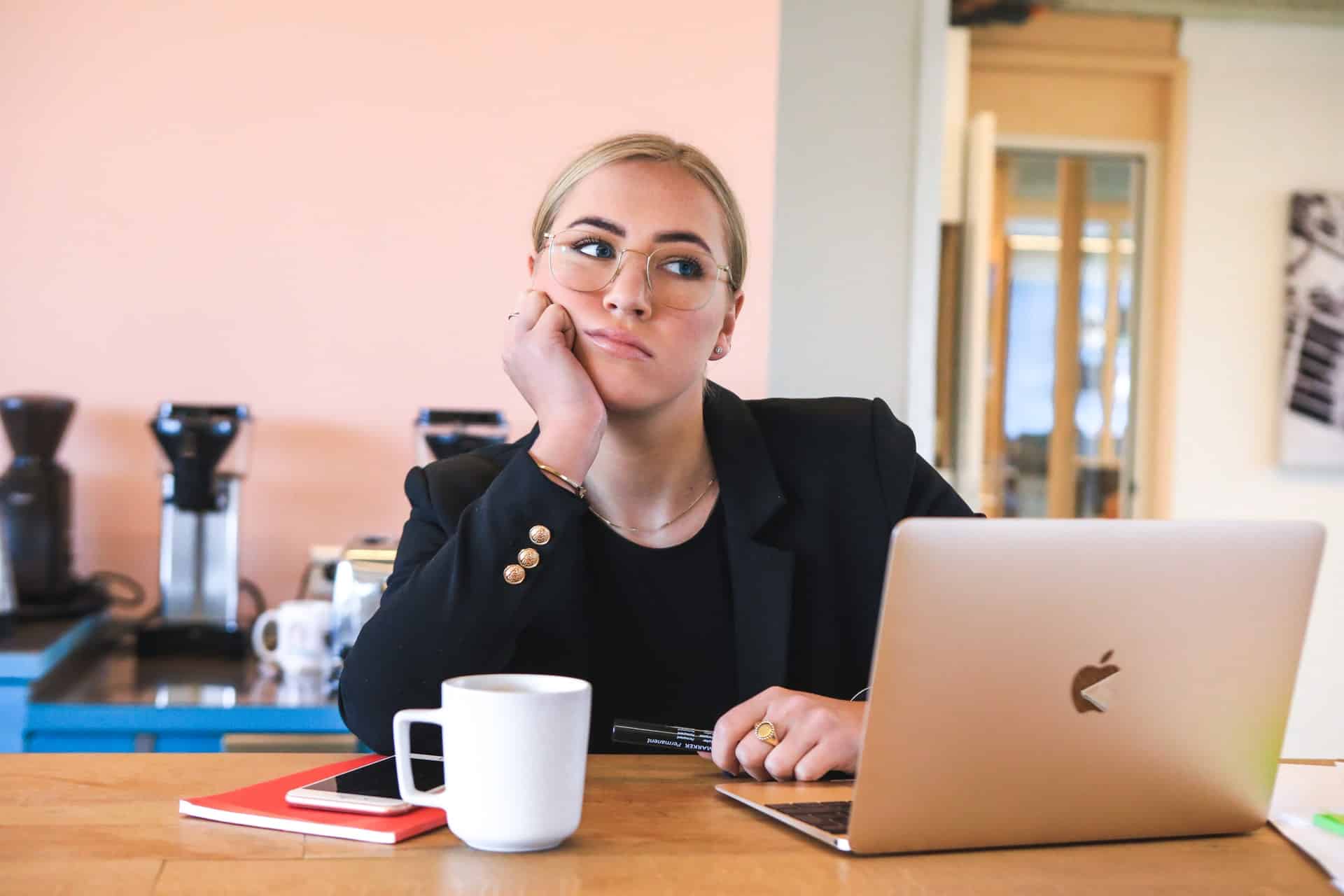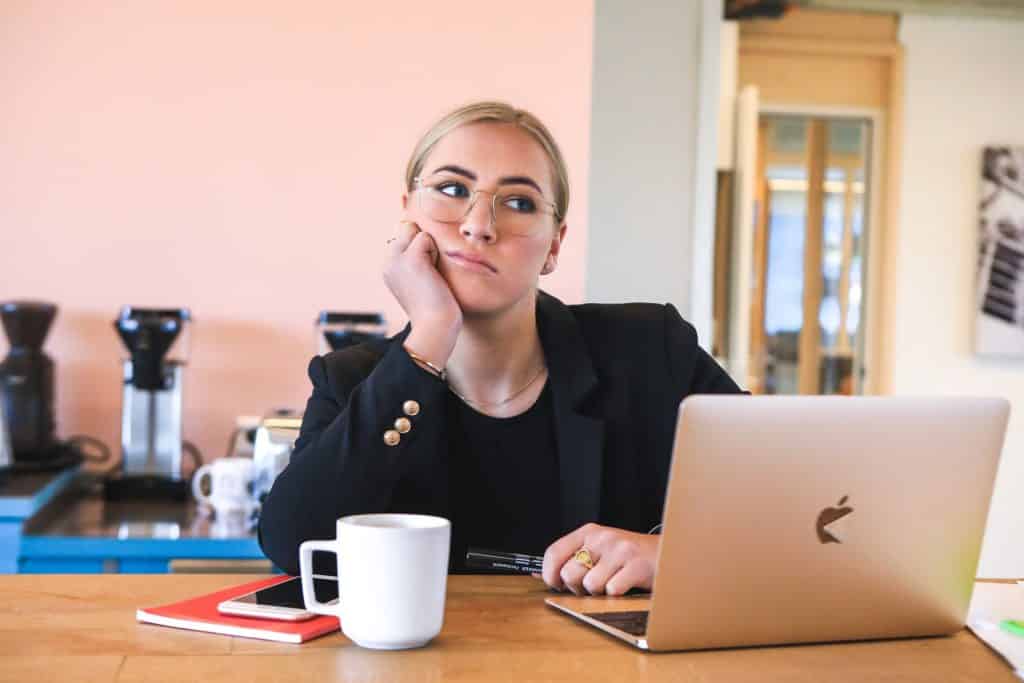 Even borrowers with reasonable credit scores miss payments due to particular circumstances. Don't worry because your repossession isn't always the lender's first option. You can take steps to navigate the problem and restore financial stability.
Negotiate With Your Lender
Repossessing a car is a lot of work for lenders; they also want to avoid it. For this reason, they would be open to negotiating with you should you default on payments.
Of course, not all lenders would be happy with this option. But explaining your financial situation can help them determine alternatives. They might offer a loan term extension or apply for refinancing. In some cases, lenders defer payment for a month so that borrowers can have time to sort things out.
Sell the Car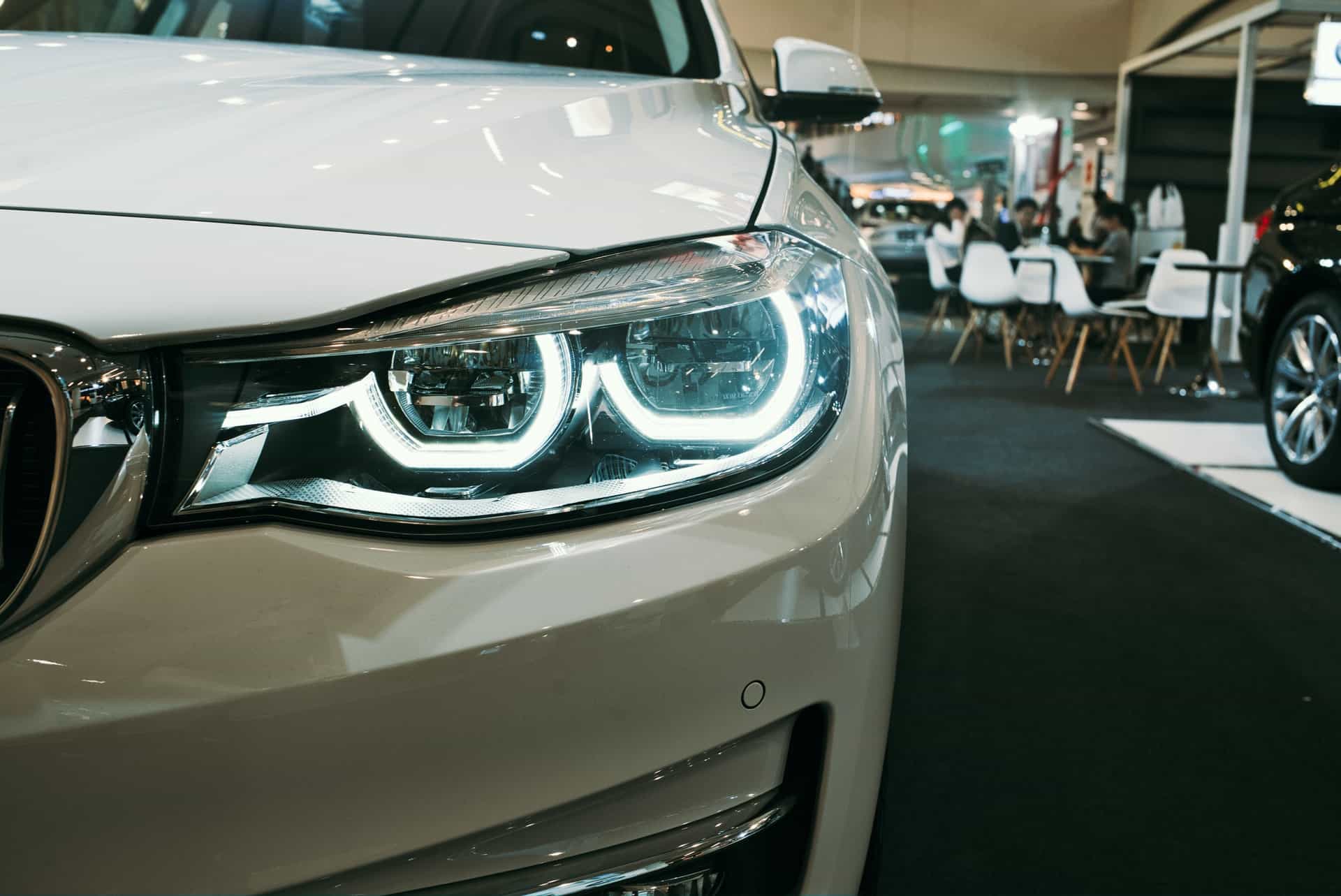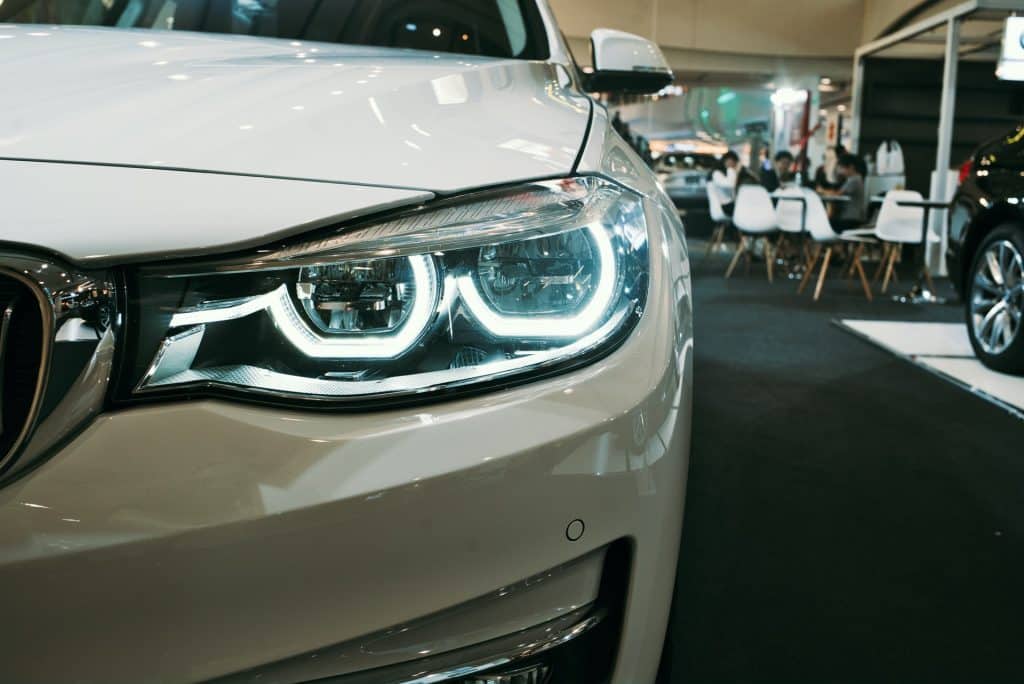 Unfortunately, the depreciation rate of cars is faster than other assets. They say a new car loses at least 10% of its value when it leaves the dealership. Selling the vehicle to cover the remaining balance is an excellent way to avoid delinquency.
Car Loan Insurance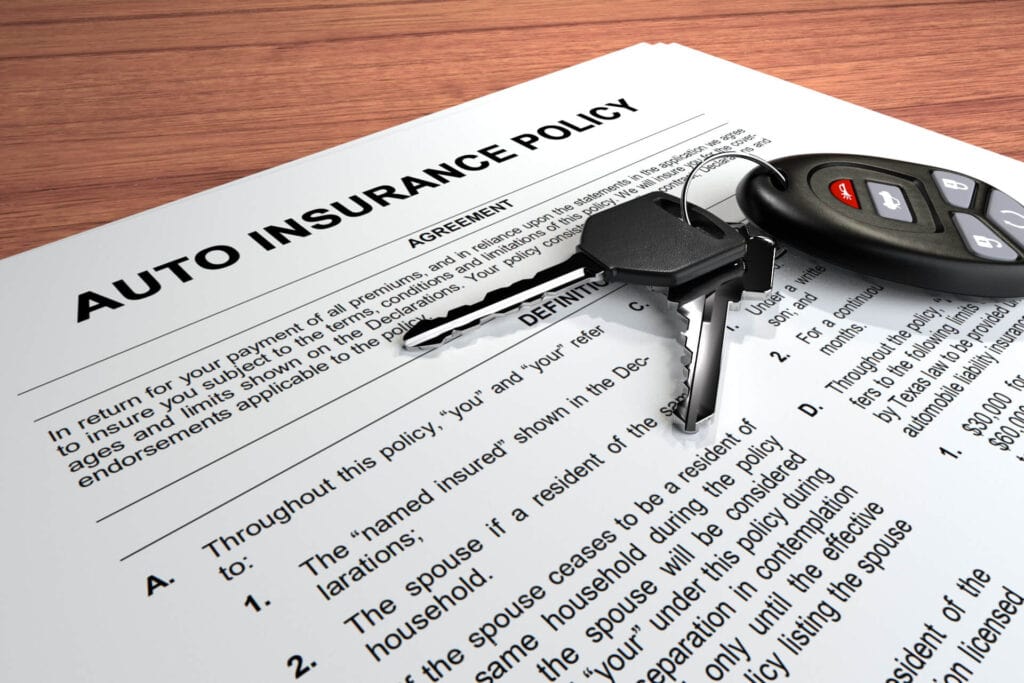 Car insurance isn't cheap. The 2019 data from the Australian Automobile Association's (AAA) Transport Affordability Index says that the average cost of comprehensive car insurance is $24.87 per week (in all eight capital cities). You may have to pay more if you're in a more expensive city.
And that's just an average cost too. You could quickly be paying more: Melbourne, for example, is the most expensive city for car insurance, costing over $1,700 per year on average.
Therefore, it's crucial to factor in the insurance when calculating the annual budget for your car loan.
Does Insurance Cost More If Your Car Is Under the Loan?
This can vary from one insurer to another. Financed cars tend to have higher insurance premiums because borrowers have more tendency to file a claim than car buyers. Those who apply for a car loan tend to be younger and drive more frequently.
Can You Reduce Insurance Costs Once the Car Is Paid Off?
Conversely, a paid car loan can lower your insurance premiums—but it doesn't happen all the time. Different insurance companies have different policies. But once your loan is paid off, let the insurance company know. They might be able to offer something.
You might be able to reduce insurance costs by doing the following:
Drive less often and maintain a clean driving record
Install dashcams and other security devices
Bring the car to the service repair shop regularly
Insure the market value of the car instead of its agreed value.
Read more about car insurance in Australia here.
How Long Does It Take to Get the Car Loan Approved?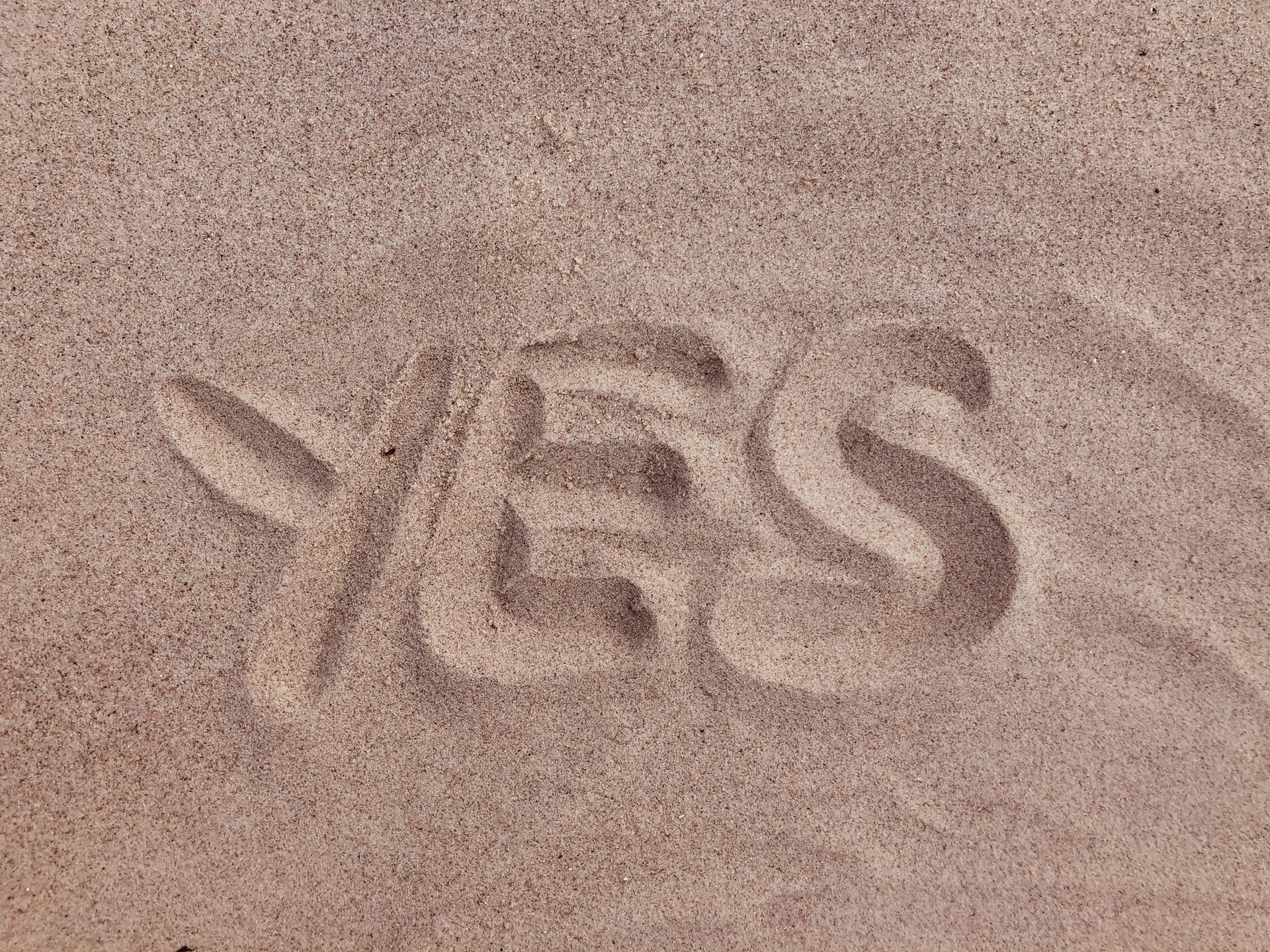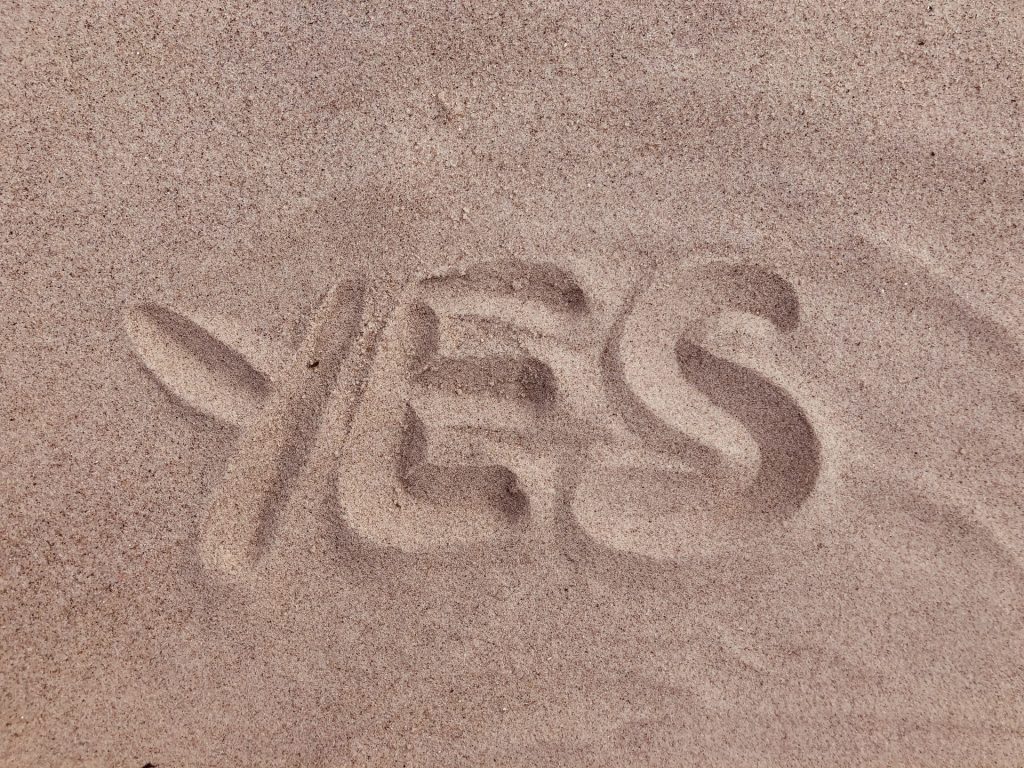 Car loan applications may take 2-4 business days to process. However, it may take longer in some circumstances. The approval time will depend on documents provided, the complexity of verifying your identity, residence and financial health, and credit history.
What Is a Good Car Loan?
A good car loan has the lowest interest rate with few or no associated fees. However, it's also essential to look past the charges. Learning about the restrictions on loans imposed by the Australia Securities and Investments Commission can help you avoid shady contracts.
Some lenders might promote a low-interest rate on loans but gains more profit from excessive fees. You might also prefer a lender that is flexible when it comes to loan terms, balloon payments, etc.
That's why it's essential to look at the comparison rate because the comparison rate factors in upfront and ongoing fees. In addition, different car loan features can also help, such as the ability to make flexible or extra repayments.
Avoid falling right away for convenience. Always compare your options and gather as much information as you can.
The Popularity of Car Loans in Australia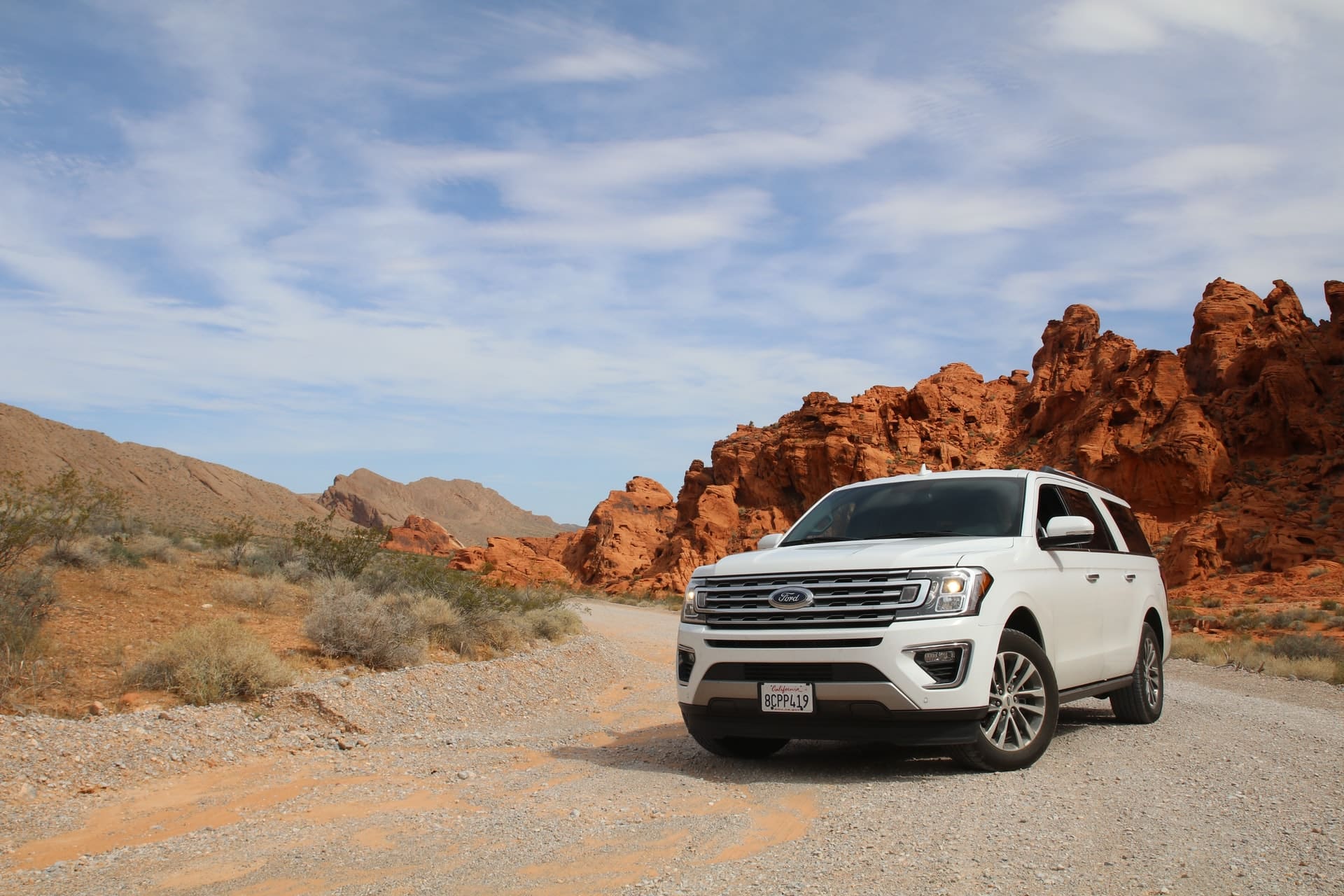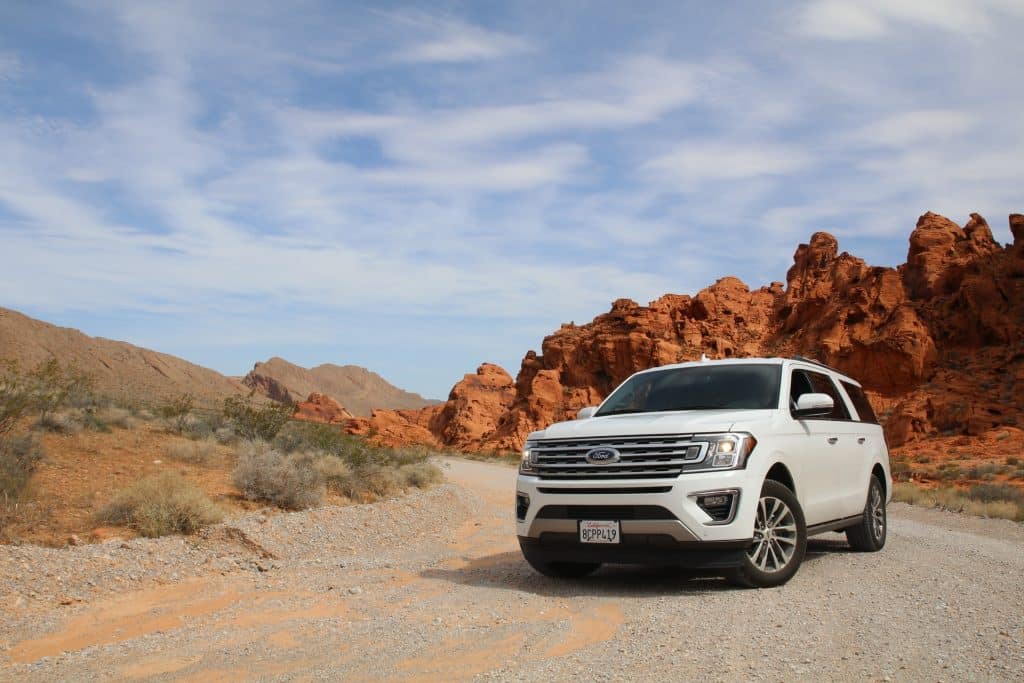 According to the Consumer Sentiment Tracker by Finder, 14% of Australians have an existing car loan as of March of 2021—that's equal to 2.7 million people.
The numbers show that a growing number of Australians are comfortable with obtaining car loans—so why not get one yourself?