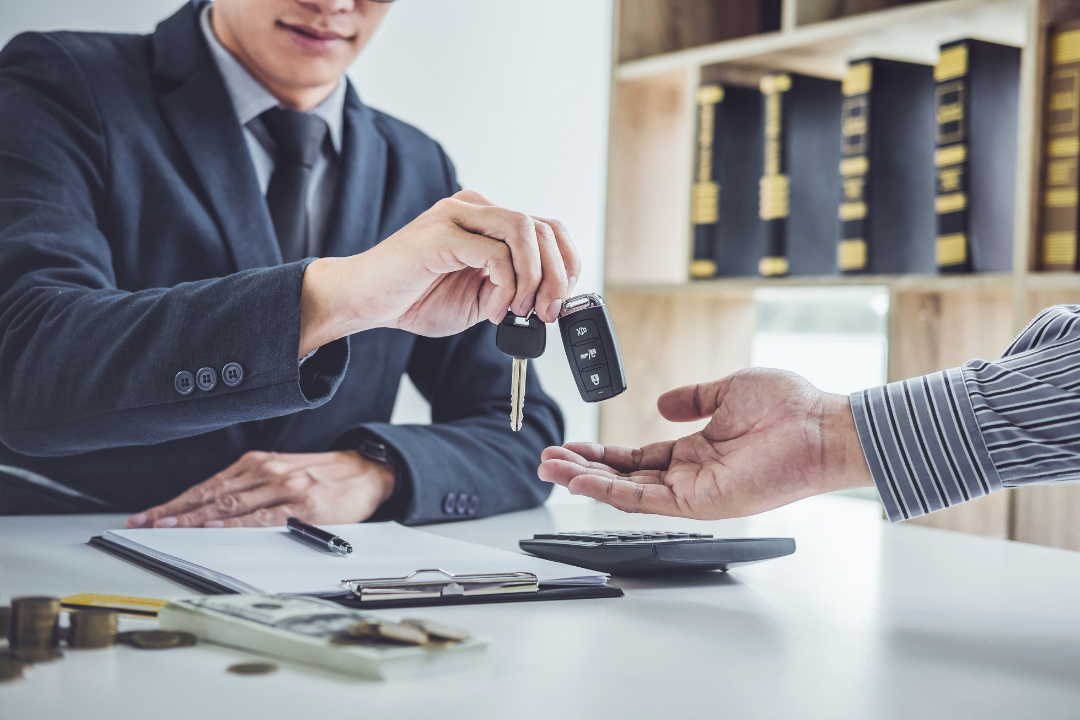 Difference Between Novated Lease
vs
Car Loan
You've long desired to purchase a new vehicle, and the desire has only gotten stronger. You woke up one morning and realized – you absolutely deserve it. The scent of new leather, the idea of driving your favourite music on the beach or through town, and the prospect of enjoying it all excite you.
You might or may not have saved enough money to buy a vehicle outright. Even if you do, is it better to put all of your hard-earned cash into a new automobile or can you obtain financing in another way?
You may also withdraw a small amount of money, get a vehicle loan and make regular payments for the total amount owing. Alternatively, you could discover more about your coworker's novated lease and how it works.
So, what's the difference between a novated lease and a car loan? And which is better?
Let's look at both choices, then you can make your own decision.
What is a Novated Lease?
You've probably heard of salary sacrifice or pay to package before. Salary packaging is a popular way to reduce your tax burden by sacrificing a portion of your pre-tax income for your mortgage, rent, credit card payments, and other expenses. A novated lease is similar to salary packaging in that it combines car expenses into one simple monthly payment. The major advantages of a novated lease are lower taxable earnings and the ability to package car costs into one easy payment.
Pros and Cons of a Novated Lease
Pros
Reducing your taxable income means you'll be saving money on taxes.
Receive special discounts for your running expenses, such as fuel, repairs, and so on.
One large payment for both the purchase and running charges.
You don't have to pay GST (which is paid for by the lease supplier).
There is no initial payment required.
When your lease term expires, you have the choice of paying off the car or renewing the novated lease.
Cons
If you lose your job and your new employer refuses to assume the lease, you'll have to terminate it and pay off what you owe.
What is a Car Loan?
A personal loan for the purpose of acquiring a new or used automobile is known as a vehicle loan. Car loans can be secured or unsecured, and they come in two types: secured and unsecured. Because the car you buy serves as collateral with a secured loan, the lender has greater confidence in your ability to pay back the debt. As a result, interest rates on secured loans are typically lower than those on unsecured ones. Unsecured auto loans, as the name implies, do not require a security deposit, allowing the lender to sell your automobile if you are unable to repay the loan. They also have other legal options at their disposal. You may not be able to borrow as much with an unsecured vehicle loan as you would with a secured vehicle loan.
Pros and Cons of a Car Loan
Pros
To lower the amount of money you borrow, you may pay a deposit or trade-in your old car.
You take possession of the vehicle from the moment it's delivered, though a Novated Lease is similar.
Cons
Your monthly interest and operating expenses are covered through your post-tax earnings.
There is no tax benefit, other than claiming standard costs.
If you do not pay your car loan on time, the lender can seize the automobile.
There is no GST benefit; that is, you have to pay for it and can't deduct it.
Is a Car Loan or a Novated Lease Better for You?
The bottom line is that a novated lease may save you a lot of money when compared to a car loan. You must consider all of the benefits and drawbacks before making a decision. It would also be beneficial to speak with an accountant about tax savings and making the best choice for your unique circumstances.